Agenda 13 - 19 Juni 2021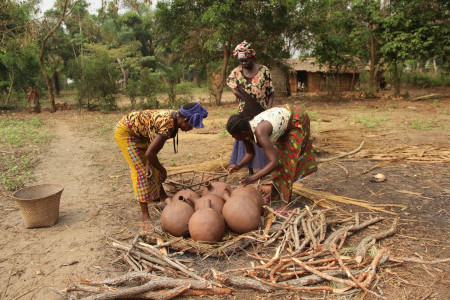 , -

Online - Lezing en debat

ASCL Seminar: Retrieving lost paths in the rainforest after population collapse in Congo rainforest from 400 CE
Donderdag 17 Juni 2021 15:30 - 17:00

This event will take place online. Registrees will receive a link a few days before the lecture. The present-day distribution of Bantu languages is commonly thought to reflect the early stages of the Bantu Expansion, the greatest migration event in African prehistory. Using 1149 radiocarbon dates linked to 115 pottery styles recovered from 726 sites throughout the Congo rainforest and adjacent areas, Seidensticker et al. (2021) show that this is not the case. Two periods of more intense human activity, each consisting of an expansion phase with widespread pottery styles and a regionalization phase with many more local pottery styles, are separated by a widespread population collapse between 400 and 600 CE followed by major resettlement centuries later. Coinciding with wetter climatic conditions, the collapse was possibly promoted by a prolonged epidemic. Comparison of our data with genetic and linguistic evidence further supports a spread-over-spread model for the dispersal of Bantu speakers and their languages. Unlike what late Jan Vansina took as the point of departure for his magisterial work Paths in the Rainforest (1990), the life of the peoples in the Congo rainforest was NOT shaped by the continuity of a common tradition over four millennia, quite the opposite. Discontinuities in the population history of Central-African Bantu speech communities urge scholars of ancient African history to rethink how to extract the past from the present, i.e. how to recover paths in the rainforest that got obsolete, overgrown and rehabilitated elsewhere. Speaker: Prof. Koen Bostoen. Registration: Click here to register for this event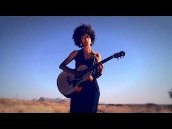 , -

Online - Muziek

Stir It Up: Shishani (Namibië) - Podcastserie
Donderdag 17 Juni 2021 16:00

Shishani betekent 'kroon' in een van de moedertalen van Namibië – en die draagt Shishani met trots. De singer/songwriter en gitarist is een uitzonderlijk talent wiens muziek genres en culturen overstijgt - haar rustgevende en krachtige stem schiet recht naar het hart. Zij is o.a. oprichter, producer, songwriter en lead vocalist van Miss Catharsis (2019) – een volledig uit vrouwen bestaande groep voor vrouwen van kleur. Ook leidde ze een uniek internationaal project met UNESCO en de Museums Association of Namibia over de bescherming van cultureel erfgoed. In deze aflevering heeft ze het over de gedeelde maar toch deels verborgen koloniale geschiedenis van Nederland, het thuisgevoel en samenwerken met anderen.
STIR IT UP | In onze podcastserie ´Stir It Up´ gaat radio-dj Angelique Houtveen in gesprek met verschillende artiesten over hun muziek. In een intieme setting vanuit een lege Melkweg bespreken zij de uitlaatklep die muziek is. Samen gaan ze dieper in op het maakproces, de teksten en de boodschap. Hoe wordt een gedachtegoed, groot of klein, vertaald naar muziek? Luister naar diepgaande gesprekken, afgewisseld met korte, stripped down versies van de nummers om meer te weten te komen over die vertaalslag en de ideeën van de artiesten. Luister, begrijp en raak geïnspireerd – we´re stirrin´ it up!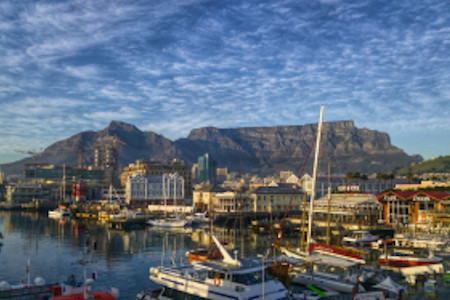 , -

Online - Evenement

UM alumni meeting - Virtual meet & greet with UM alumni in (South) Africa
Donderdag 17 Juni 2021 18:00 - 19:30

On behalf of the Dutch universities, Nuffic Neso South Africa and the Consulate-General of the Kingdom of the Netherlands in South Africa, we would like to invite you to a virtual NL alumni get-together on Thursday 17 June from 18.00 - 19.30 (SAST). We have an interesting programme for you starting with a word of welcome by Sebastiaan Messerschmidt, Consul-General of the Kingdom of the Netherlands in Cape Town, and Huba Boshoff, Chief Representative Officer of Nuffic Neso South Africa. Next up will be an inspiring keynote speech by Tania Habimana and Desiree Brouwer, co-founders of Nonzēro Africa and alumni of RSM, Erasmus University, who will share their insights into innovation and entrepreneurship in the region. Alumni and alumni officers from the following universities will participate: Delft University of Technology, Erasmus University Rotterdam, IHE Delft, Maastricht University, Nyenrode, Rotterdam School of Management, Tilburg University, University of Groningen, Utrecht University and Wageningen University & Research. We have limited capacity in our digital meeting room. So please let us know that you are joining by registering via alumni@maastrichtuniversity.nl by Tuesday 15 June. You will then receive the Zoom link on the day before the event.