Maandag 11 Januari 2016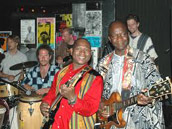 Verenigde Staten, Brooklyn, New York -

Barbes New York - Muziek

The Mandingo Ambassadors - Music from Guinea
Woensdag 06 Januari 2016 22:00
t/m Woensdag 30 Maart 2016

This legendary band was formed in the late 1960's by guitarist Mamady "Djelike" Kouyate and singer Emile Soumah. They made some of the most beloved music of their generation. Now based in New York, Mamady Kouyate has decided to revive The Ambassadors. Every Wednesday night.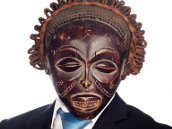 Verenigde Staten, New York -

Museum of Modern Art (MoMA) - Tentoonstelling

Edson Chagas, Angola in Ocean of Images: New Photography 2015
New Photography, MoMA's longstanding exhibition series of recent work in photography, returns this fall in an expanded, biannual format. On the occasion of its 30th anniversary, New Photography is expanding to 19 artists and artist collectives from 14 countries, and includes works made specifically for this exhibition. Coinciding with the opening of the exhibition, MoMA will also launch an online platform featuring selections from the archive of the New Photography series, including documents and images from the series' 30-year history. The artists included are: Edson Chagas (Angolan, b. 1977)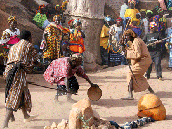 Nederland, Leiden -

ASC - Tentoonstelling

New exhibition: Scenes of Dogon life, photos by Wouter van Beek
The Dogon of Mali form one of the visual highlights of West Africa. With the spectacular setting of their villages against the Bandiagara cliff, their iconic mask performances and their ethnographic fame, they form a core attraction in West African culture tourism. But also Dogon daily life is well worth capturing on camera, as is shown in this photo exhibition by Wouter van Beek, the anthropologist who has worked in the Dogon area since 1979. Here the brilliance of Dogon ritual performances is complemented by the visual appeal of their everyday village life.