Donderdag 19 April 2018
Nederland, Nijmegen -

Aula Radboud Universiteit - Lezing en debat

Lezing door prof. Wannie Carstens: Why don't we just all speak English?
Donderdag 19 April 2018 13:30 - 14:30

Prof. Wannie Carstens (Noordwes-Universiteit, Potchefstroom, Zuid-Afrika) geeft op 19 april een lezing aan de Radboud Universiteit Nijmegen:
"Why don't we just all speak English?" (Waarom praat ons almal nie maar net Engels nie?)
Suid-Afrika is sedert 1994 in 'n tyd van oorgang – op verskeie vlakke. Enige persoon wat die nuus oor gebeure in SA volg, sal hiervan bewus wees. Dit raak egter ook taal, en nie net politiek en sosio-ekonomiese aangeleenthede nie.
SA het 'n komplekse taalbeleid, want die land het naamlik elf amptelike tale. Talle mense vra inderdaad die vraag: Hoe kry julle dit reg om mekaar te verstaan? Is die oplossing vir die potensiële taalverwarring nie dan maar eenvoudig dat almal Engels praat nie?
In die lesing sal ek kortliks verduidelik wat die taalopset in die land behels: beleid, beleidsbeginsels, sprekers van tale, probleme wat ervaar word. En dan sal ek argumenteer waarom Engels juis nié die aller oplossing is nie.
Prof. Wannie Carstens (Noordwes-Universiteit, Potchefstroom, Suid-Afrika) het aan die einde van 2017 aan die NWU (Potchefstroom) afgetree as professor in die Afrikaanse taalkunde. Hy bly betrokke by die NWU as buitengewone professor in die navorsingseenheid oor tale en literatuur. Hy was lank direkteur van die Skool vir Tale op hierdie kampus. Hy dien of het gedien op verskeie liggame wat Afrikaans raak, o.a. as stigterslid en eerste voorsitter van die Afrikaanse Taalraad (ATR; 2008-2011), voorsitter van die Raad van die SA Akademie vir Wetenskap en Kuns (2011-2014), asook voorsitter van die Raad van die Afrikaanse Taalmuseum en -monument (2011-2014). Hy was ook ondervoor­sitter van die Raad van PanSAT (2014-2016). Hy is tans gasdosent in Afrikaanse taalkunde aan die Universiteit van Leiden (Februarie – Mei 2018) en teen die einde van die jaar sal hy ook doseer in Gent. Hy was betrokke by verskeie samewerkingsooreenkomste tussen universiteite in SA en in die Lae Lande.
Donderdag 19 april, 13:30-14:30 in E 9.14
Registreren kan tot en met 16 april via cls@let.ru.nl. Voor meer informatie over de lezing kunt u contact opnemen met prof. Nicoline van der Sijs, n.vandersijs@let.ru.nl.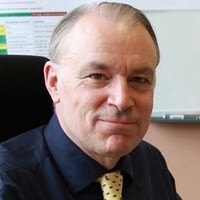 Nederland, Leiden -

ASC, Pieter de la Court building - Lezing en debat

The Economics and Politics of Ghana's Policy Experiments
Donderdag 19 April 2018 15:30 - 17:00

From pioneering state-led import-substituting industrial policy under Kwame Nkrumah to pioneering economic liberalization under J.J. Rawlings in the 1980s, independent Ghana has repeatedly been seen as a test-case in economic policy in Sub-Saharan Africa. The country's record of economic growth has been dramatic: disappointing and then disastrous to 1983, but steady expansion at well above the regional average after that, through to the beginning of oil exports in 2011. Today, the Akuffo-Addo government has renewed the pursuit of industrialization.
In this seminar Gareth Austin analyses Ghana's economic policies and performance in economic and political economy frames. In economic terms, the aim is to explain the dramatic changes in the country's overall fortunes, and to examine the proposition that there has still been no structural transformation. This will be considered using data on occupations and demography as well as output and living standards. It will be seen that there has been significant structural change within the economy, despite the absence of a manufacturing take-off. In political economy terms, the paper discusses the significance of Ghana's experiences for various influential, highly pessimistic, models of African politics and economic decision-making, notably those of R.H. Bates (1981, 2008). It is argued here that the Ghana case contradicts the usual explanation for why African countries adopted Structural Adjustment; more generally, its history suggests that economic growth matters for African regimes at least as much as redistributing the current stock of wealth.